A playbook to naturally improve health, fitness and sports performance
Subscribe and receive your free copy of the Healthy Green Athlete Workbook:
A playbook to naturally improve health, fitness and sports performance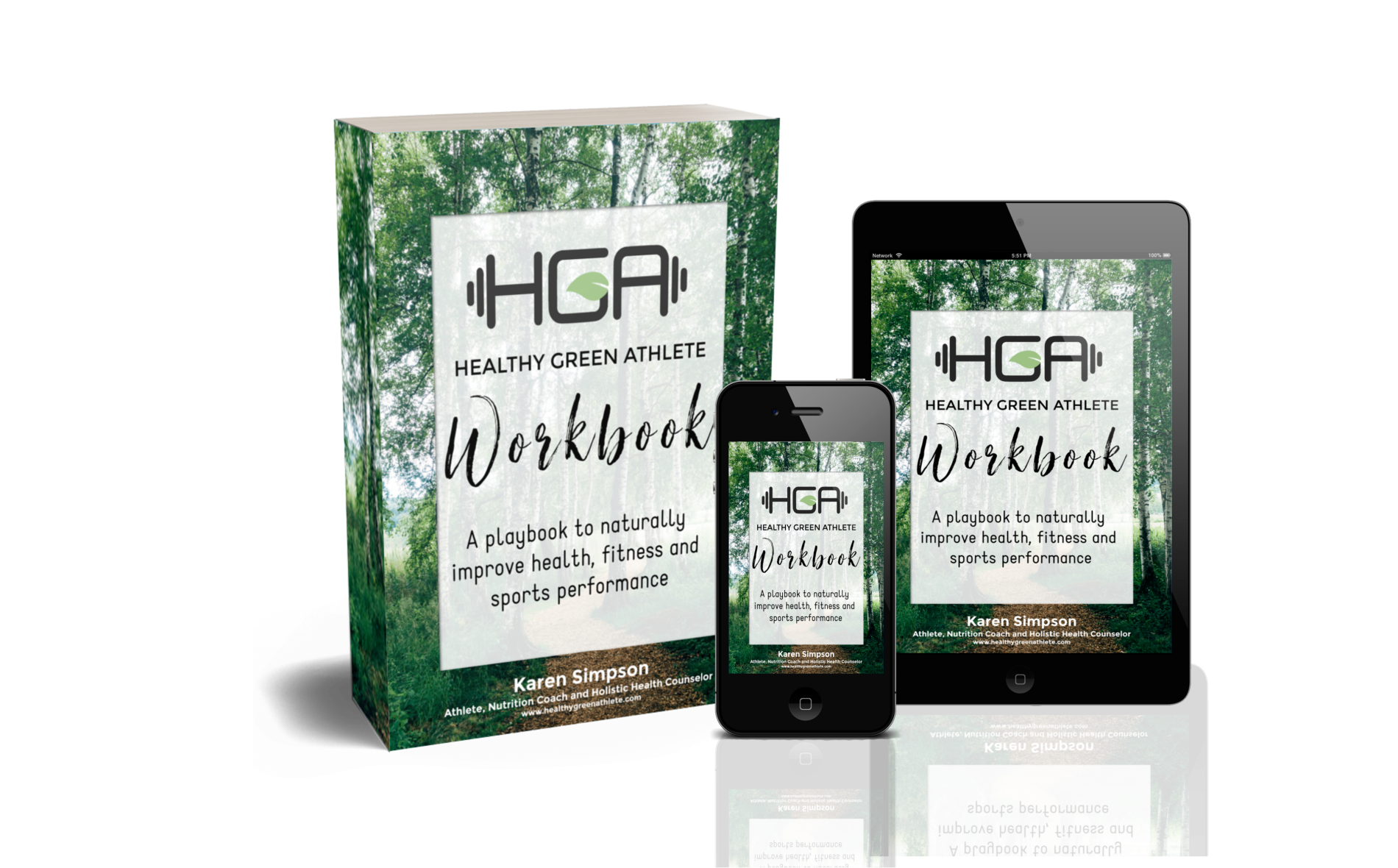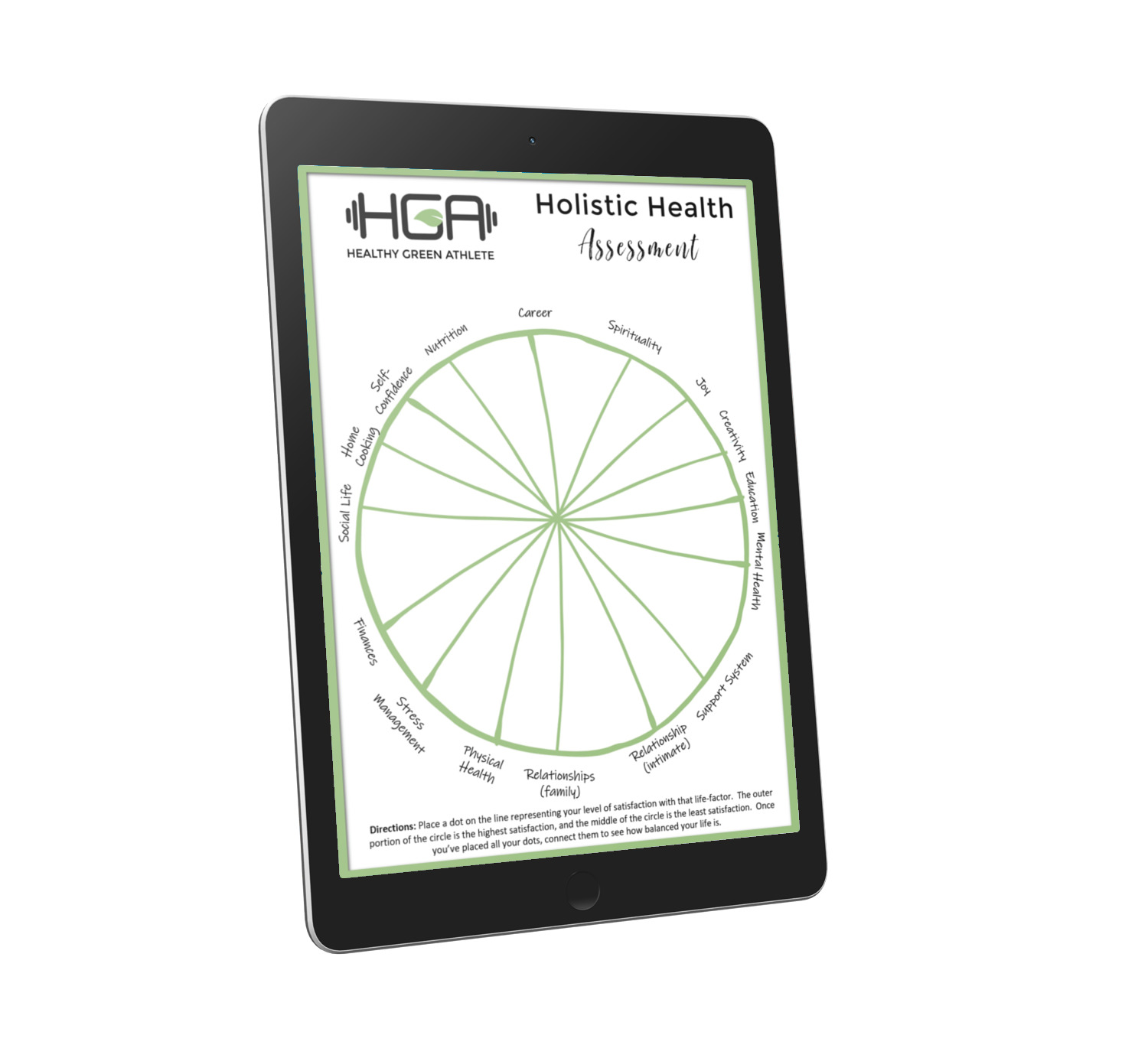 Holistic Health Assessment Worksheet
Use this Wheel of Life exercise to identify areas of your life that you're satisfied with and those that you'd like to focus on improving. I often use this exercise with clients as a basis for prioritizing their goals.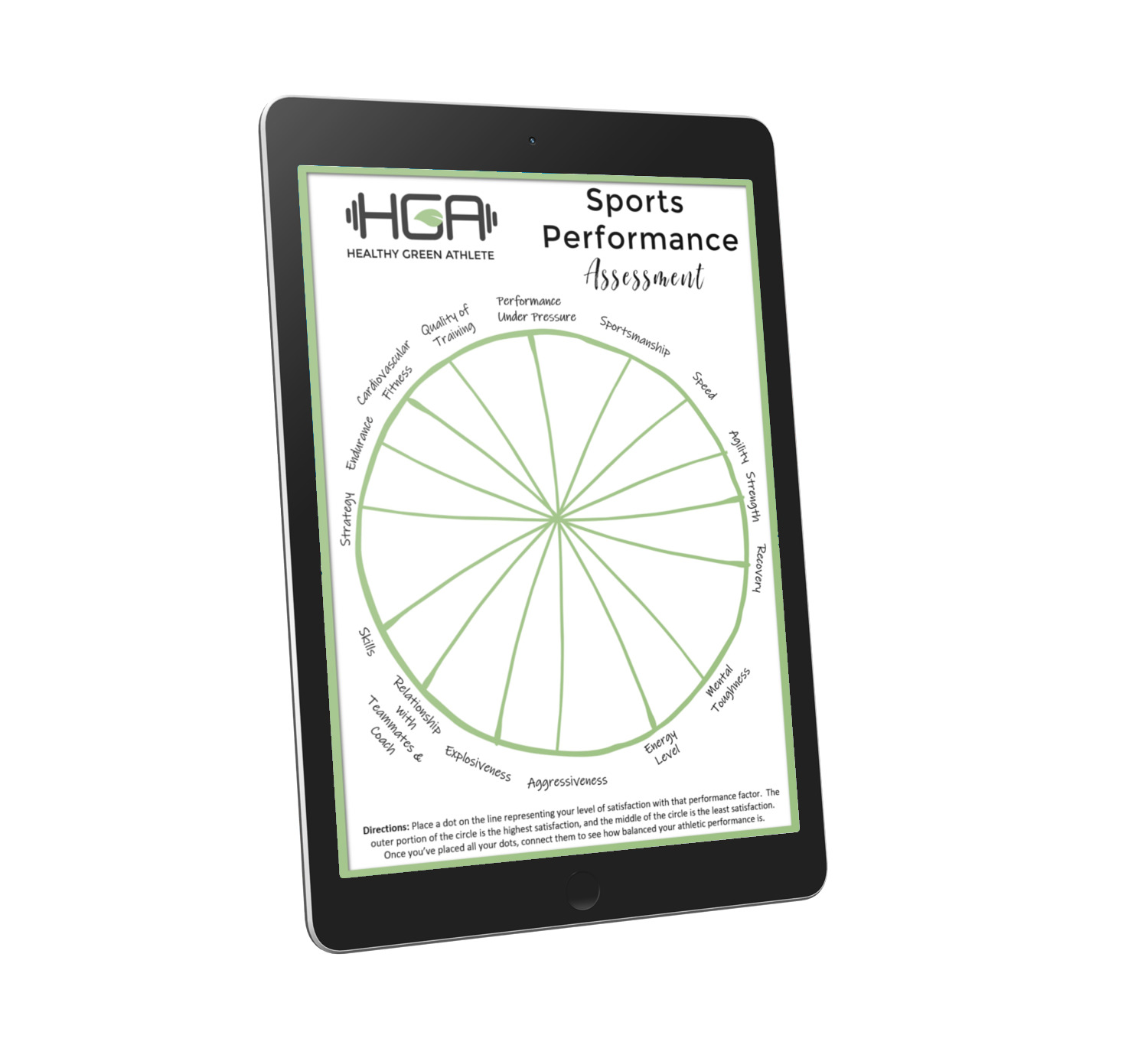 Sports Performance Assessment Worksheet
Similar to the Holistic Health Assessment, this Wheel of Life exercise identifies areas of your sports performance that you're satisfied with and those that you'd like to focus on improving. This exercise is a great way for athletes to identify performance-based goals and communicate them to their coach.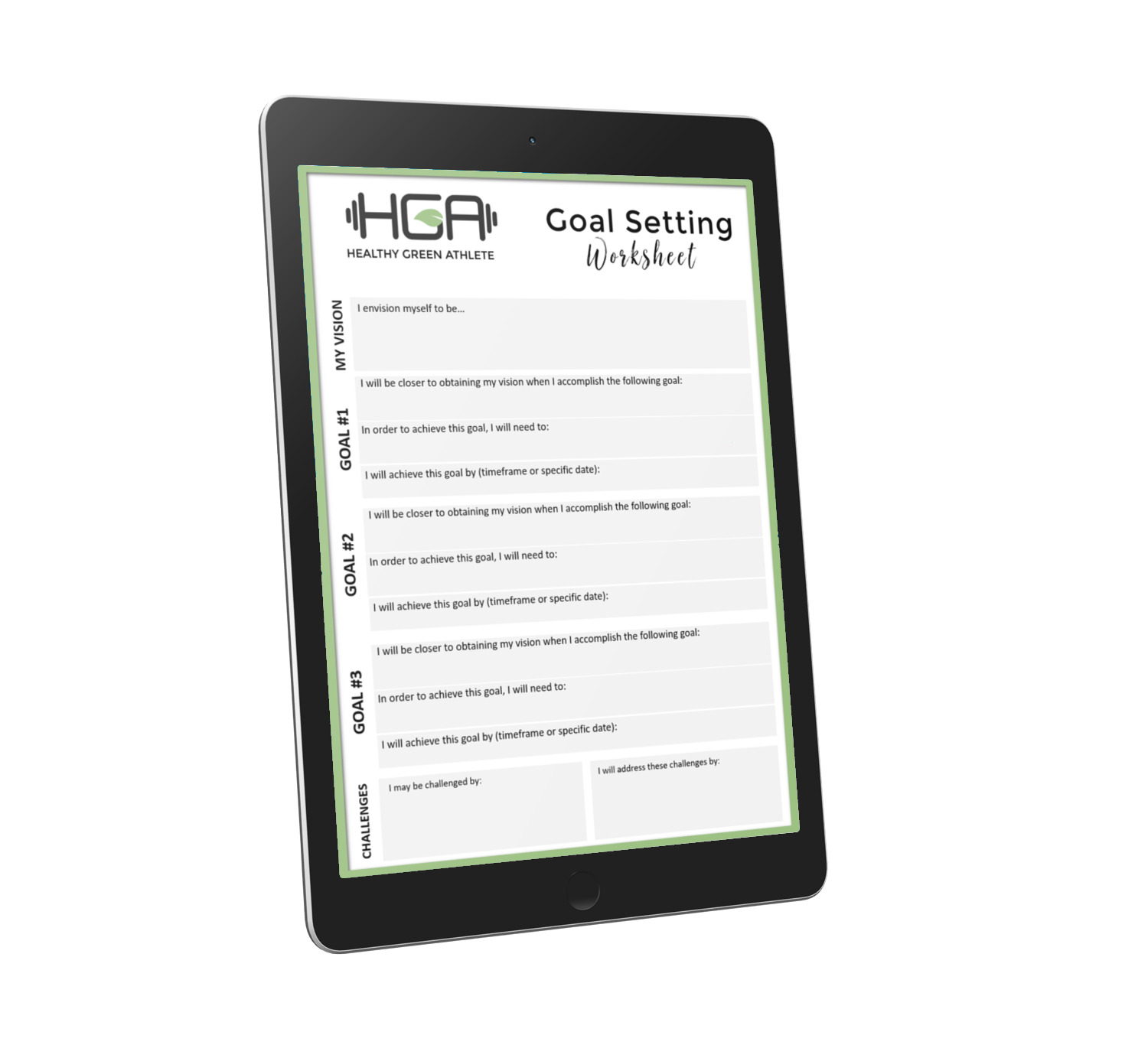 Goal Setting Worksheet
Use this worksheet to get clear on your vision, goals and action steps to achieve those goals.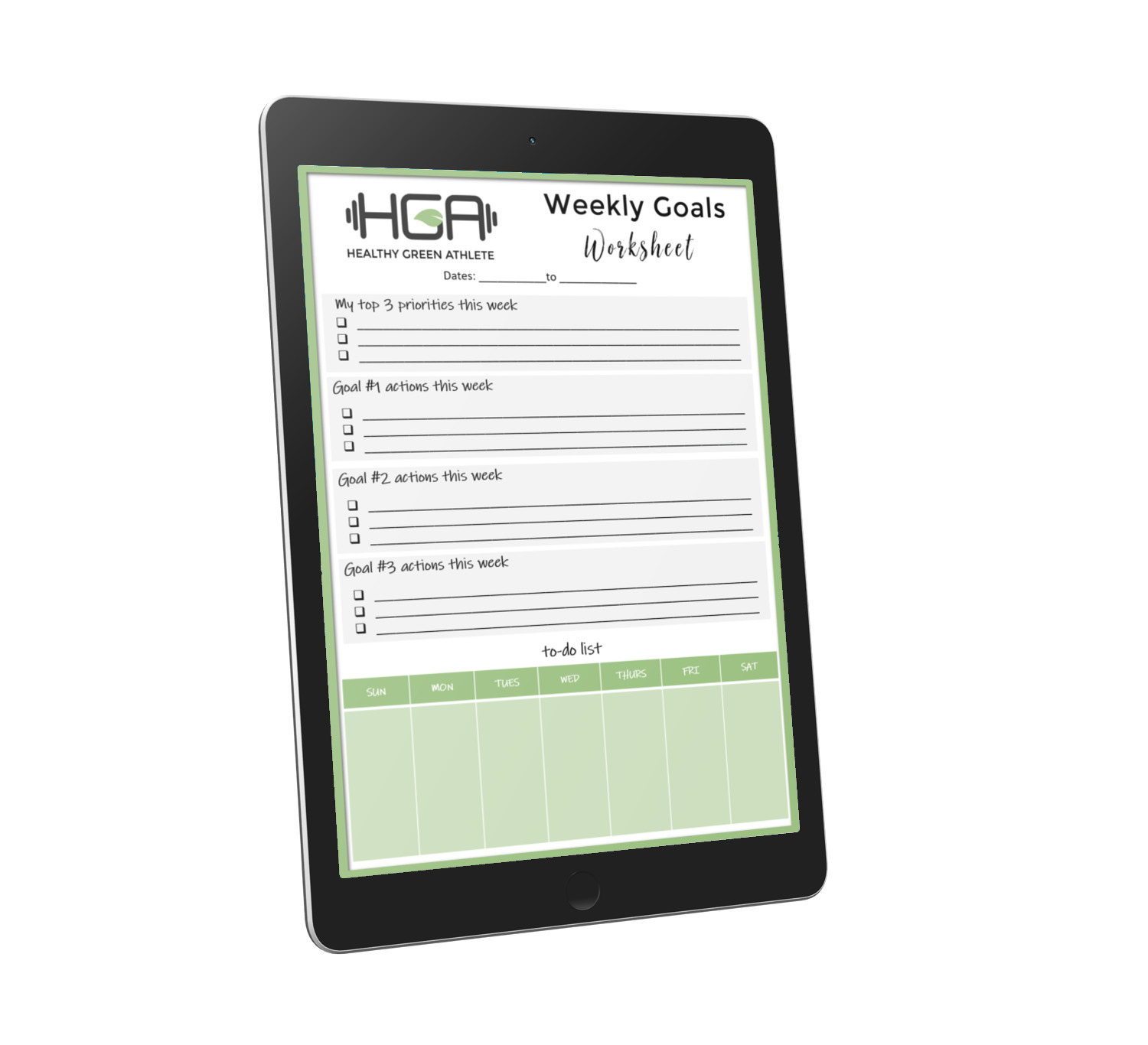 Weekly Goals Worksheet
Use this worksheet to identify the goals and action items you'd like to achieve within a single week.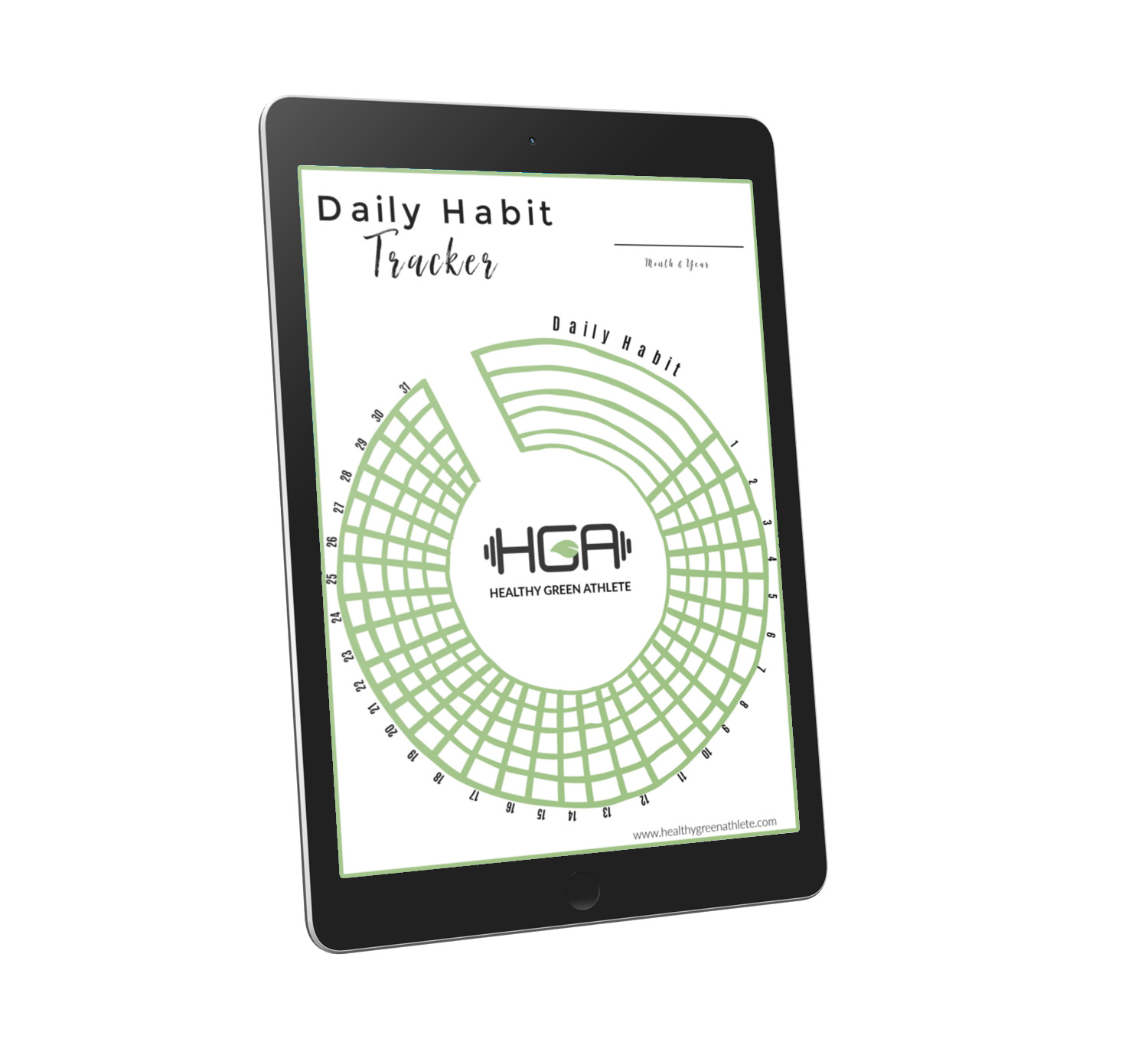 Daily Habit Tracker
I work with clients to incorporate new habits into their life and this worksheet provides a great tool for making sure those habits stick. You can use this worksheet to track your progress on up to 5 different daily habits over the course of a month.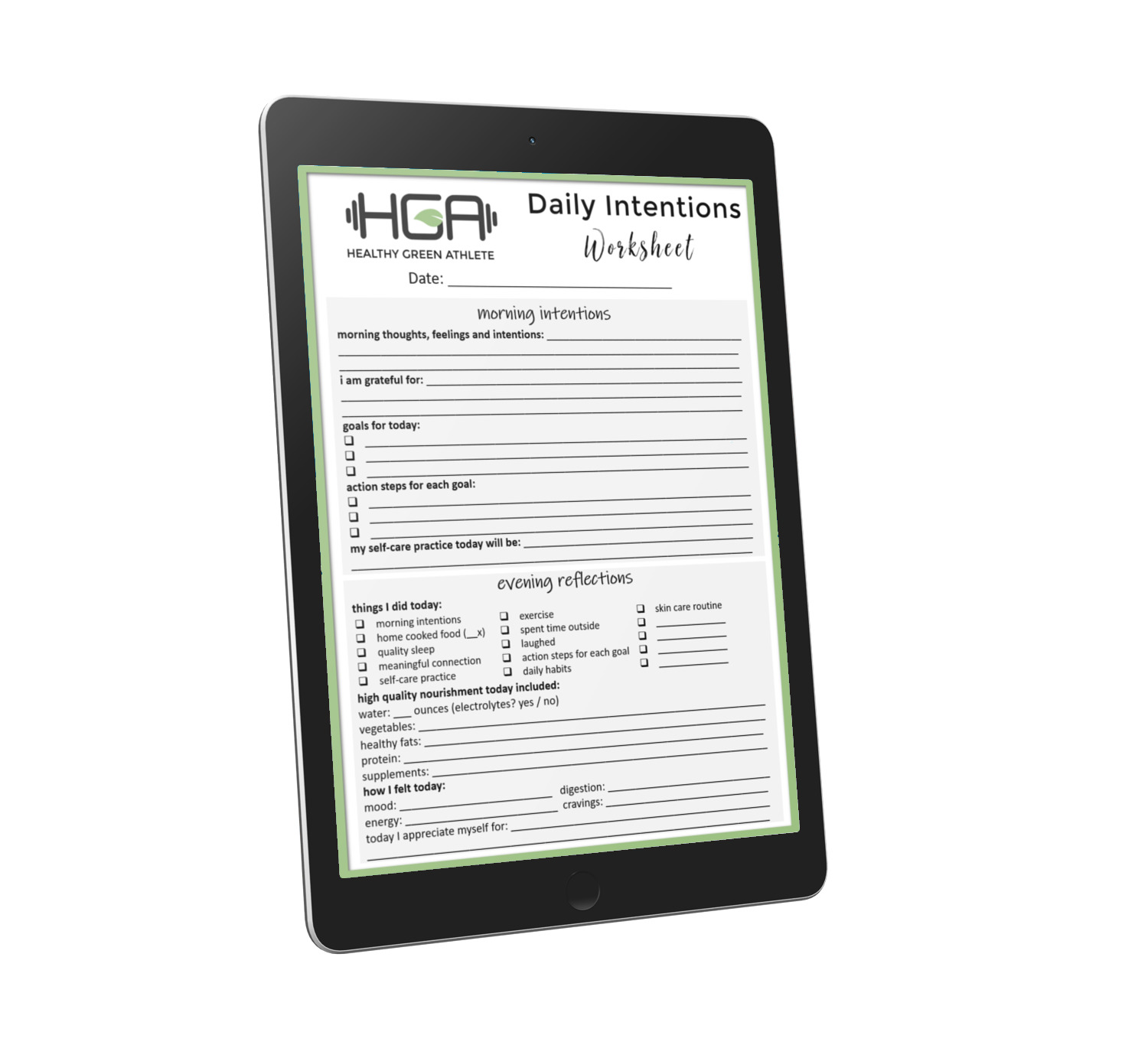 Daily Intentions Worksheet
This incredibly powerful worksheet helps athletes avoid time wasters and stick to spending time on what matters most. Use it in the morning to set your intentions for the day and then revisit in the evening to reflect on how you spent your time that day.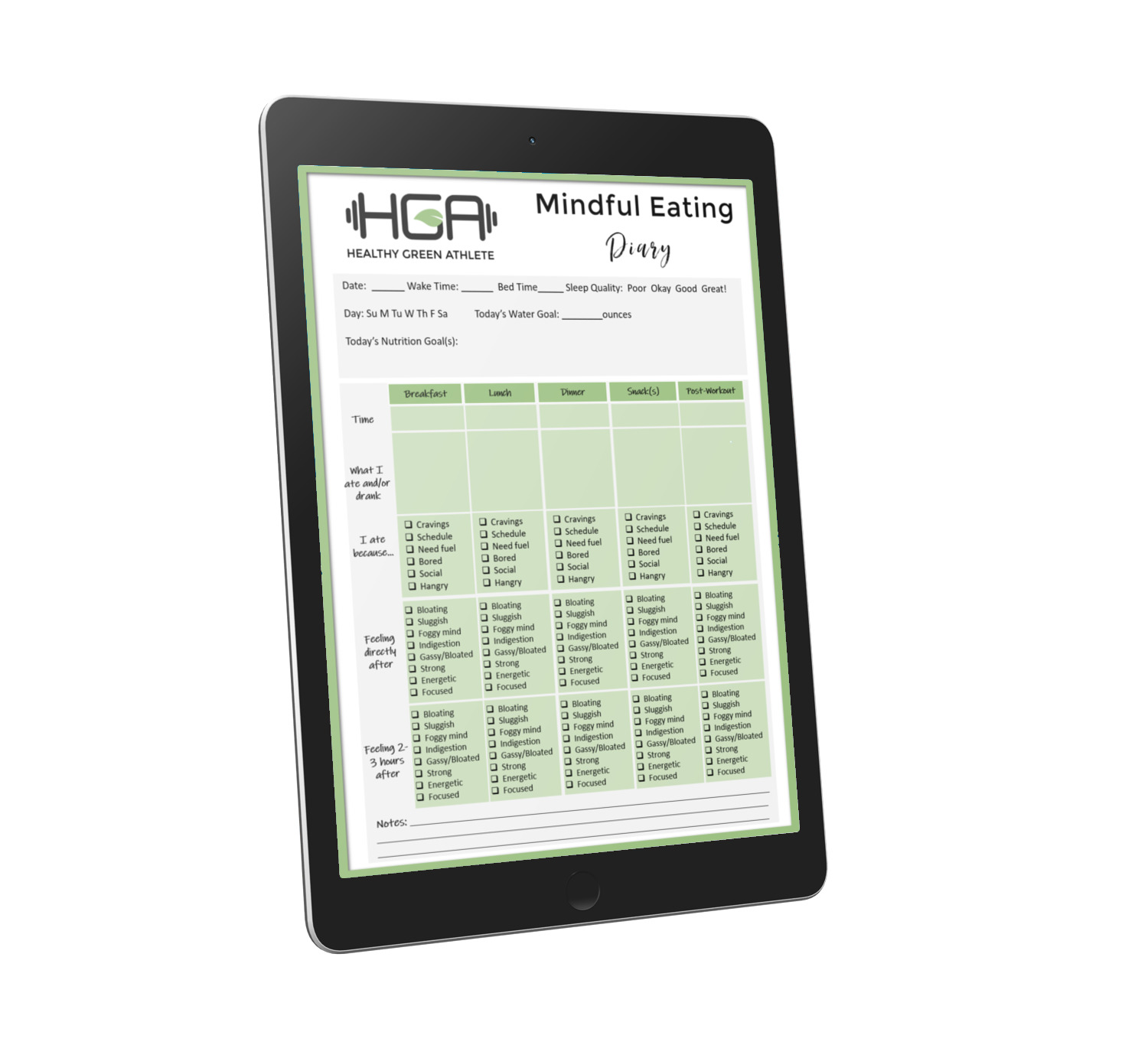 Mindful Eating Diary
This worksheet is for athletes who are interested in improving their emotional relationship with food. It can heighten self-awareness by identifying psychological patterns, food-related destructive behaviors and food allergies or sensitivities.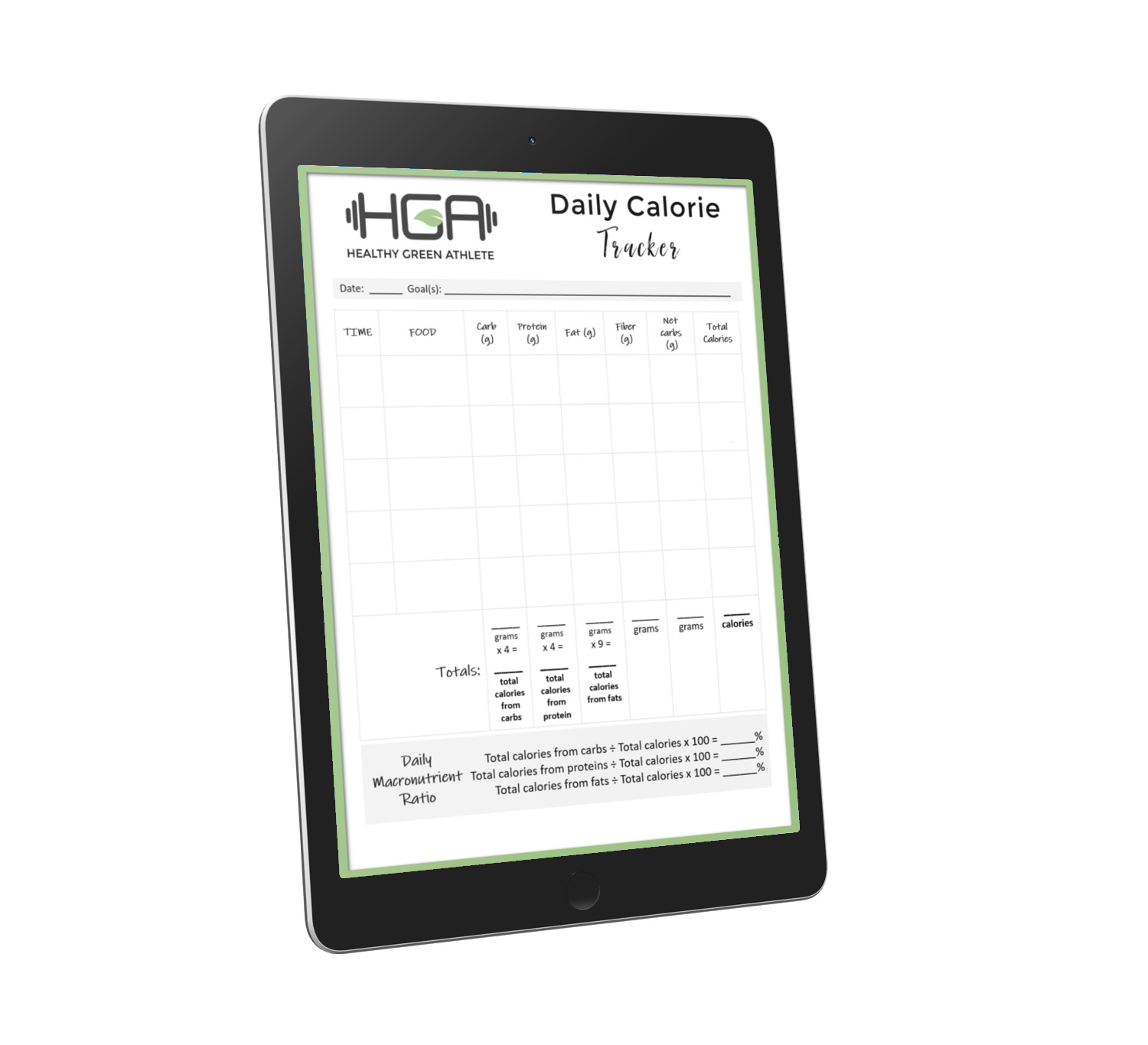 Daily Calorie Tracker
This daily food log helps to stick to a nutrition-based goal whether it be sticking to a meal plan or a specific calorie goal ( i.e. total calories consumed and/or daily macronutrient ratios).
Weekly Goals Check-In
As a follow-up to the Weekly Goals Worksheet, this exercise helps to reflect on challenges, time-wasters, and accomplishments from the previous week. It also serves as a starting point for identifying goals the following week.
Subscribe and receive your free copy of the Healthy Green Athlete Workbook:
A playbook to naturally improve health, fitness and sports performance