Our January 2017 HGAbox was the very first one we ever shipped and we think it turned out pretty well!  We partnered with 7 eco-friendly brands to deliver a box of high-quality products to our athletes.  Read more about them below.
YumButter Superfood Sunbutter: This dairy-free, nut-free, organic superfood is made with chia seeds, hemp seeds, goji berries, lucuma and sunflower seeds for a snack that is delicious and nutritious.   It's a perfect compliment to your favorite fruit or smoothie.   YumButter is also part of a Buy One: Feed One program which means that for every pouch they sell, they give one to a hungry child.  (More flavors available at: www.yumbutter.com)
WholeMe Snack Clusters: Founded in 2013, WholeMe creates nutrient-dense, delicious, convenient foods. They offer an alternative to the current convenient, preservative-filled, sugar-laden snacks. All WholeMe products are grain-free and gluten-free and many are dairy-free and soy-free. They are currently available online at www.wholeme.com and at a variety of stores, including coffee shops, gyms, grocery stores.
Life Elements Action Wipes:  We love any and all brands and products from Life Elements because they are chemical-free, ethically sourced, cruelty free and made in the USA. These durable action wipes are completely plant based which makes them biodegradable, and work great to eliminate odor, bacteria and grime for those days where you can't shower.   Check out www.lifeelements.com to learn more other products that they offer or to order more Action Wipes.
Jahmu Chai: These instant turmeric-ginger chai tea mixes are inspired by the traditional Indonesian elixir called jamu and the Indian healing beverage "golden milk" which is used in Ayurvedic medicine.   This tea is perfect for athletes because of the anti-inflammatory properties of both turmeric and ginger.  For recipes and to order more Jahmu products, visit www.jahmu.com.
Vermont Smoke and Cure Sticks: Vermont Smoke and Cure products are made with meat raised without the use of antibiotics or MSG, are gluten-free and contain at least 40% less sodium than other snack sticks.   They currently have a variety of products to choose from including 8 flavors of meat sticks, 2 flavors of uncured bacon, ham, 5 different flavors of fully-cooked sausages, bacon hot dogs, summer sausage and smoked pepperoni .  All products are made in their smokehouse in Vermont, where more than 50% of their electricity comes from solar power.  To find out where you can purchase these products visit www.vermontsmokeandcure.com.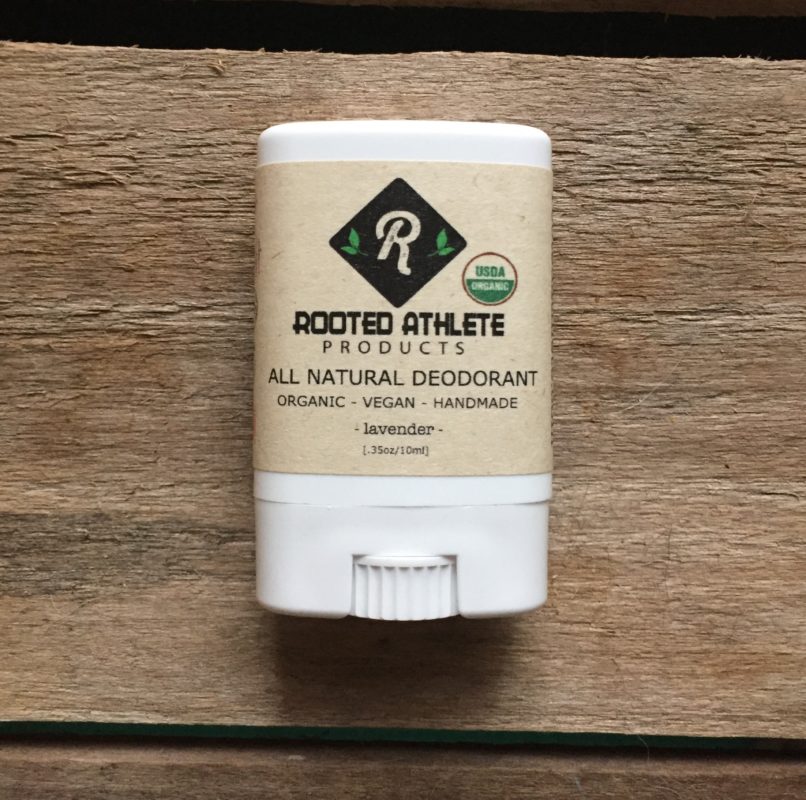 Rooted Athlete Deodorant:  This isn't any ordinary all-natural deodorant. It's toxic chemical free, vegan, gluten-free, and certified cruelty-free and unlike most natural deodorants on the market, this one actually works.  Although the company doesn't specifically recommend it, the ingredients are so high-quality and safe we believe you could even eat it for breakfast! (More information at: rootedathlete.com)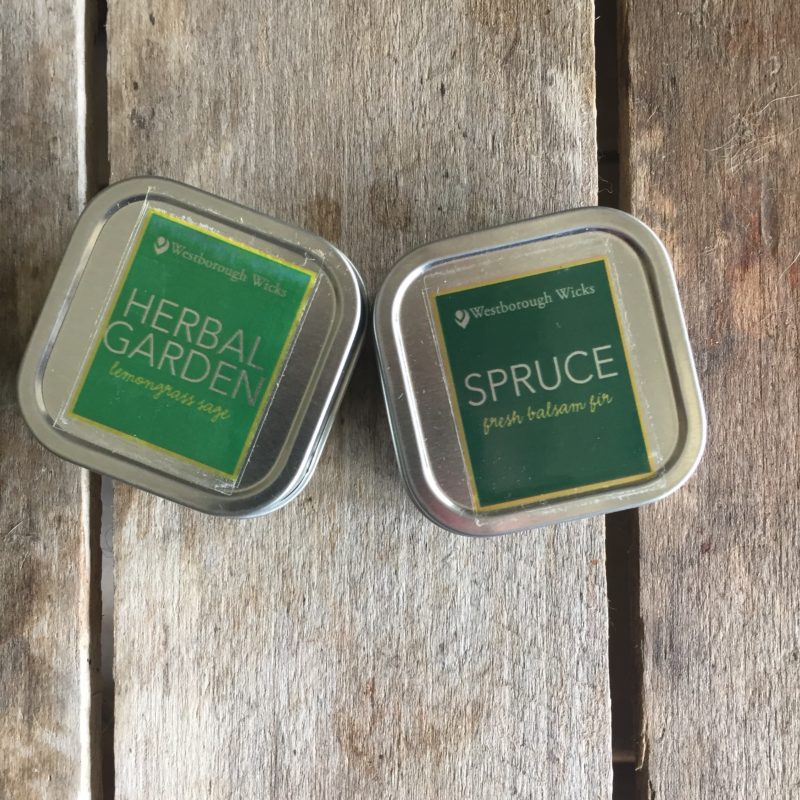 Westborough Wicks Travel-size Candle:  Candles, fire-starters and soaps made by Westborough Wicks are just about as eco-friendly and sustainable as it gets.  The production of products is fueled by solar power, and they use soy wax, cotton wicks, and chemical-free plant ingredients to create fresh, heavenly scents.   Learn more about the process and products at www.westbouroughwicks.com.