Coffee is a beloved beverage enjoyed by millions worldwide, celebrated not only for its rich flavor but also for the numerous potential health benefits it offers. Coffee is a potent source of antioxidants, which can help combat oxidative stress and reduce the risk of chronic diseases. It contains caffeine, a natural stimulant that can enhance alertness and cognitive function.
Coffee's potential health benefits, such as improved alertness, enhanced cognitive function, and reduced risk of certain diseases like Parkinson's disease and type 2 diabetes, primarily come from its caffeine content and antioxidant properties. But, coffee can also have drawbacks.
Some people may have an intolerance or sensitivity to caffeine, and excessive caffeine intake can lead to jitteriness, anxiety, and disrupted sleep patterns. Others may have no problem with caffeine but are sensitive to coffee's acidity or experience digestive discomfort.
For those opting for a coffee alternative, there are liquid superfoods that provide a milder, caffeine-free, or less acidic experience. But they still provide the experience and comforting ritual of a warm beverage.
The alternatives listed here can offer unique flavors and additional health benefits, catering to diverse tastes and dietary preferences. Remember to customize these alternatives to your taste preferences and dietary needs. They can be enjoyed hot or cold, and you can add sweeteners like honey, maple syrup, or stevia if desired. As with any supplement or dietary addition, individual results may vary. Therefore, be sure to consult with a healthcare professional before adding superfoods to your diet. Especially if you have underlying health conditions or are taking medications.
Coffee swaps with caffeine
Matcha green tea is a vibrant and finely ground powdered tea originating from Japan, celebrated for its unique flavor and potential health benefits. Unlike traditional green teas, matcha is made from shade-grown tea leaves, which enhances its rich, umami taste.
This vibrant green elixir has a high concentration of antioxidants, including catechins. These phytonutrients may help combat oxidative stress and promote overall well-being. Matcha is also cherished for its L-theanine content. L-theanine can induce a calm alertness and mental clarity, making it great for meditation and focus.
Yerba mate is a traditional South American herbal tea with a rich cultural heritage and a unique flavor profile. It's made from the leaves of the Ilex paraguariensis plant and known for its robust and earthy taste. It's often described as a combination of green tea and grassy notes. Yerba mate contains natural caffeine, which provides a sustained energy boost without the jitters. It's also packed with antioxidants, vitamins, and minerals. Yerba mate is typically enjoyed from a gourd or cup, using a metal straw called a "bombilla,". This tradition is deeply ingrained in the social fabric of South American communities, where it's often shared among friends and family.
Green teais known for it's anti-aging properties, and is popular among those looking to maintain youthful vitality. Packed with powerful antioxidants, particularly catechins, green tea can help combat oxidative stress. This stress plays a key role in the cellular aging process. These antioxidants work to neutralize free radicals in the body, reducing cellular damage. This slows down the visible signs of aging, such as fine lines and wrinkles.
Green tea also contains compounds like EGCG (epigallocatechin gallate). EGCG has been linked to improved skin health and protection against UV radiation. Thus further contributing to a youthful appearance. Regular consumption of green tea, as part of a balanced diet and healthy lifestyle, may be a simple and delicious way to support the body in its quest for graceful aging.
Chai tea offers a plethora of potential benefits, making it a beloved beverage worldwide. The blend of spices in chai, including cinnamon, cardamom, ginger, and cloves, provides not only a warm and aromatic flavor but also a range of health advantages. Chai is rich in antioxidants, thanks to the spices, which may help combat oxidative stress and reduce the risk of chronic diseases.
The black tea base contains caffeine, offering a gentle energy boost and improved alertness. Additionally, the spices in chai are known for their potential anti-inflammatory, digestive, and mood-enhancing properties. The combination of these factors makes chai tea a delightful and health-conscious choice for those seeking both flavor and wellness benefits in their daily beverage.
A cacao nib infusion, made by steeping cacao nibs in hot water or milk, offers a unique blend of flavors and potential health benefits. Cacao nibs are derived from crushed and roasted cacao beans and are rich in antioxidants, particularly flavonoids, which can help combat oxidative stress and support heart health. Additionally, cacao contains theobromine, a natural stimulant that can provide a gentle energy lift without the jitteriness associated with caffeine. 
This infusion has a pleasantly robust and slightly bitter taste, reminiscent of dark chocolate. It may also promote mood enhancement and cognitive function, thanks to the presence of certain compounds in cacao. Enjoying a cacao nib infusion is a delightful way to savor the distinct flavors of cacao while potentially reaping its healthful advantages.
Coffee swaps without caffeine
Turmeric latte (aka golden milk)
A turmeric latte, often referred to as "golden milk," is a warm and comforting beverage with a range of potential health benefits. The star ingredient, turmeric, contains curcumin, a powerful anti-inflammatory and antioxidant compound. Consuming turmeric latte may help reduce inflammation, alleviate joint pain, and support overall joint health. Additionally, curcumin is believed to have a positive impact on digestion and may aid in the management of digestive disorders. 
Turmeric's potential to boost the immune system and promote heart health has also been explored in various studies. The addition of black pepper to the latte enhances the absorption of curcumin, maximizing its potential benefits. Beyond its health advantages, a turmeric latte offers a warm and soothing experience with its rich, earthy flavor, making it a popular choice for those seeking both wellness and comfort in a single cup.
A maca latte is a nourishing beverage that combines maca root powder with milk or a plant-based milk alternative, often sweetened with natural sweeteners like honey or maple syrup. Maca root is renowned for its potential health benefits, including increased energy and stamina, hormonal balance support, mood enhancement, and potential improvements in sexual health.
Maca is considered an adaptogen, helping the body adapt to stress and promoting overall well-being. It is nutrient-rich, containing essential vitamins, minerals, and fiber, which can contribute to a balanced diet. The comforting warmth and unique flavor of a maca latte make it a soothing and nutritious choice, perfect for those looking to harness the potential benefits of this ancient Peruvian superfood in a delicious and rejuvenating way.
Dandelion root tea offers a range of potential health benefits, making it a valuable addition to one's wellness routine. Known for its mild, earthy flavor, this herbal tea has been traditionally used for its diuretic properties, aiding in the elimination of excess water and toxins from the body. This makes it a natural choice for supporting kidney and liver health. Dandelion root is also rich in antioxidants, which can help combat oxidative stress and reduce the risk of chronic diseases. Additionally, the tea may support digestive health by promoting the production of digestive enzymes and soothing gastrointestinal discomfort.

Mushroom coffee, made from medicinal mushrooms like reishi, chaga, or lion's mane, offers a unique blend of potential health benefits. These mushrooms are known for their adaptogenic properties, which can help the body adapt to stress and enhance overall resilience. Mushroom coffee provides a mild caffeine boost without the jitters, offering sustained energy and mental clarity.
These mushrooms are rich in antioxidants and contain bioactive compounds that may support immune function, reduce inflammation, and promote cognitive health. While the taste of mushroom coffee may vary depending on the blend, it often has earthy, nutty notes that some find quite enjoyable.
Beetroot coffee, made by blending roasted beetroot with coffee or as a caffeine-free alternative, boasts a host of potential health benefits. Beetroots are rich in dietary nitrates, which can help improve blood flow and oxygen delivery to muscles, potentially enhancing exercise performance. This natural source of nitrates may also support cardiovascular health by helping to regulate blood pressure.
Beetroots are also packed with antioxidants, vitamins, and minerals, offering potential anti-inflammatory and detoxifying effects. When used as a coffee substitute, beetroot coffee provides a unique and slightly earthy flavor while contributing to overall well-being.
Lemon water is a simple and refreshing beverage that offers a multitude of potential health benefits. The high vitamin C content in lemons provides a boost to the immune system and aids in collagen production, contributing to healthy skin. The citric acid in lemon juice can support digestion by stimulating the production of digestive enzymes and promoting regular bowel movements.
Lemon water's alkalizing effect may help balance the body's pH levels and reduce acidity. Moreover, it's a low-calorie and hydrating alternative to sugary beverages, making it an excellent choice for weight management. Additionally, the antioxidants in lemons can combat oxidative stress and reduce the risk of chronic diseases. Enjoyed as a warm or cold drink, lemon water is a versatile and healthful addition to your daily routine.
Moringa tea, made from the leaves of the moringa oleifera tree, is celebrated for its impressive array of potential health benefits. This nutrient-dense herbal tea is rich in vitamins, including vitamin C, vitamin A, and various B vitamins, as well as essential minerals such as calcium, iron, and potassium. Moringa is also a potent source of antioxidants, particularly quercetin and chlorogenic acid, which can help combat oxidative stress and reduce the risk of chronic diseases. Its anti-inflammatory properties may alleviate symptoms of conditions like arthritis, and its immune-boosting potential contributes to overall well-being.
Moringa tea is believed to support digestion and may help regulate blood sugar levels, making it a valuable beverage for those seeking to enhance their nutritional intake and promote holistic health. Its mild, earthy flavor and potential wellness benefits make it an excellent addition to a balanced diet.
Healthy coffee alternatives offer a diverse array of options for those looking to reduce their caffeine intake or explore new, nutritious beverages. These alternatives, ranging from matcha green tea and herbal teas to mushroom coffee and golden milk, provide various health benefits. They often contain antioxidants, vitamins, and minerals that can support overall well-being.
These beverages can be tailored to individual preferences, whether you seek an energy boost, digestive aid, or relaxation. By incorporating these alternatives into your routine, you can enjoy flavorful and health-conscious beverages while reducing your reliance on traditional coffee.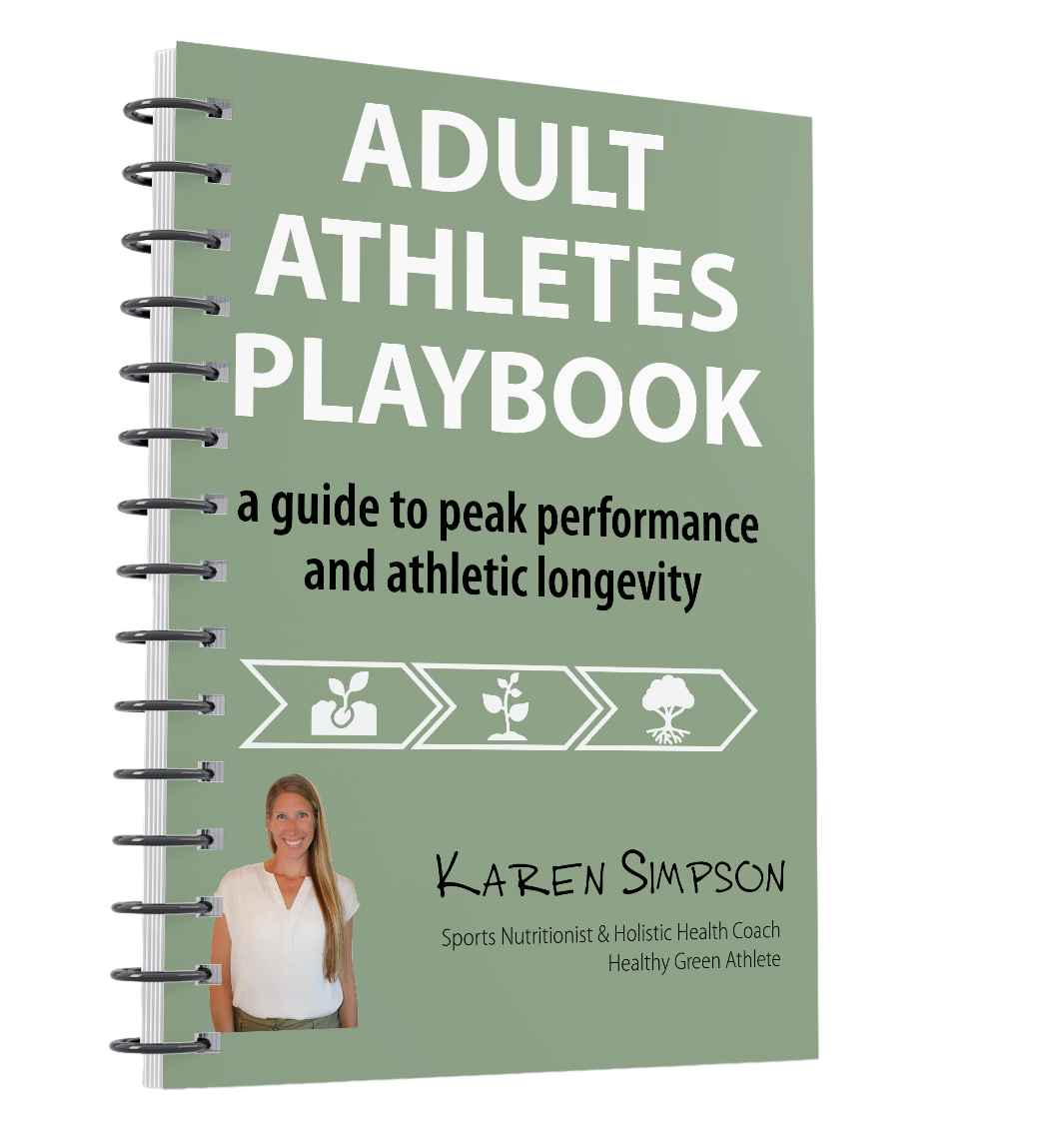 A Guide to Peak Performance and Athletic Longevity
This playbook will help you develop and implement a personalized game plan for improving athletic performance.