When I was recovering from knee surgery, I made sure to have plenty of this homemade tart cherry jello in my fridge.  It was great the first couple of days as my stomach was returning to normal after the anesthesia.  After that it turned into a treat that I looked forward to each day.     
This recipe is one of my favorites because it's refreshing, delicious and packed with nutrients to pretty much do one thing: help my body heal. I've added this tart cherry extract to this recipe which contains powerful compounds that help with soothing inflammation and joint health.
I've also added my favorite electrolyte powder to boost flavor, sweetness, and hydration. Since I'm using electrolytes that have a natural sweetener in them, I don't add additional sweetener but you certainly can.
Also Read: 4 Easy Ways to Maintain Fluid and Electrolyte Balance
This super-nutritious recipe contains also high-quality collagen protein to help muscles recover, and speed up the healing process.  The electrolytes to keep the body hydrated and fluid balanced, and the Rhodiola root extract (an adaptogen) helps the body adapt to physical stress.  
The recipe below is exactly how to make it but this jello can modified to suit your needs.  Try it with fresh tart cherry juice instead of tart cherry extract and/or your favorite band and flavor of electrolytes.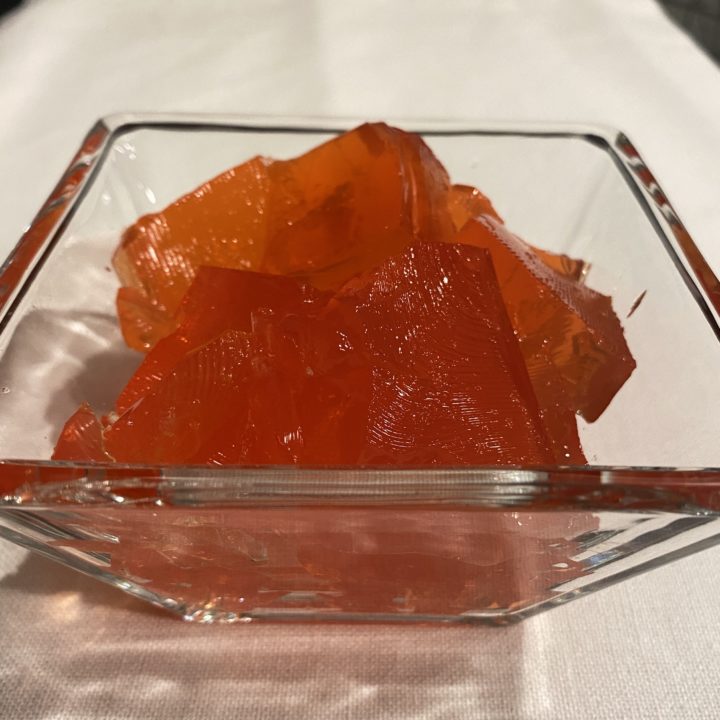 Tart Cherry Recovery Jello
Total Time:
4 hours
15 minutes
Ingredients
Instructions
Add 1 cup of room temperature water to a bowl and sprinkle with gelatin.

Whisk together to combine and let sit for 3-5 minutes for the gelatin to "bloom".

Pour the remaining 3 cups water into a saucepan and heat until almost boiling.

Remove from heat and stir in electrolyte powder, tart cherry extract, rhodiola and gelatin mixture.

Stir to dissolve.

Pour into a baking dish, bowls or a glass container.

Refrigerate, uncovered, for about 4 hours until set. (I like to give mine at least 8 hours before eating.) Once set you can place a cover over the container to keep it fresh.