Pre-workout nutrition is essential for maximizing your performance during exercise. It involves consuming a combination of carbohydrates and protein to provide your body with the necessary energy and nutrients to power through your workout. Carbohydrates are the primary fuel source for your muscles, while protein helps to repair and build muscle tissue. Proper pre-workout nutrition can help you train harder and longer, recover more quickly, and achieve your fitness goals more effectively.
One of the biggest challenges of pre-workout nutrition is finding the right balance of macronutrients to fuel your body without causing digestive distress. Consuming too much fiber or fat before a workout can lead to bloating, cramping, and sluggishness, while not getting enough carbohydrates can leave you feeling fatigued and unable to power through your workout. Additionally, many people struggle to find the time to prepare a pre-workout meal or snack, especially if they are exercising in the morning or during a busy workday. However, with a little planning and preparation, it is possible to overcome these challenges and optimize your pre-workout nutrition.
Consuming the right pre-workout nutrition can greatly improve your energy levels for afternoon workouts. This is because carbohydrates provide a quick source of energy that can be used by the body during exercise, while protein helps to sustain energy levels and prevent muscle breakdown. By consuming a combination of carbohydrates and protein before a workout, you can boost your energy levels and enhance your overall performance. Additionally, consuming caffeine before a workout has been shown to increase alertness and reduce fatigue, further improving energy levels during exercise. Overall, prioritizing pre-workout nutrition can make a significant difference in your ability to perform at your best and achieve your fitness goals.
When it comes to fueling for a workout, practice, or competition carbohydrates are the primary source of energy.   As a certified Sports Nutritionist, I recommend that if an athlete is planning on working out for at least an hour, that they consume a pre-workout snack that contains 20 to 30 grams of carbohydrates and some protein (8-10grams) at 30 minutes to 1 hour before beginning activity.   
If the activity lasts longer than 1 hour, then another dose of 30 grams of carbohydrates each hour will ensure that the athlete has enough fuel to maintain their energy levels.  That means if you have a 2-hour practice, make sure that you plan to consume a snack that contains 30 grams per serving during a mid-practice water break.
Also Read: 4 Easy Ways to Maintain Fluid and Electrolyte Balance
I am often asked to provide some pre-workout snack ideas to help athletes fuel their workouts or practice.  I recommend snacks that contain whole food ingredients that provide a clean source of carbohydrates.  These ingredients include: sweet potatoes, oats, fresh and dried fruit, rice, whole grains, and beets.  Some natural and minimally processed sweeteners such as raw honey, molasses, pureed fruit, real maple syrup, agave, coconut sugar also contain a good source of carbohydrates.  These options are also fine for pre-workout nutrition as long as they don't give you digestive discomfort.  
I would also recommend avoiding foods that contain refined (or processed) sugar or artificial sweeteners.  Examples of ingredients that are sources of added or hidden processed sugar are: high fructose corn syrup, any ingredient that ends with "-ose" (such as fructose, sucrose, or maltose), fruit juice concentrates, and syrup.  
The list of snacks below each contains around 30 grams of carbohydrates per serving and contains whole-food ingredients.   In response, I put together this list of snack ideas that are not only made with whole foods but also avoid inflammatory ingredients such as dairy and gluten.
Also Read: 7 Anti-Inflammatory Foods for Optimum Wellness
Next to each food, I have listed the number of carbs in grams per serving.  Many of these will need to be paired with a protein option as well.  Good options for pre-workout protein are: nuts, nut butter, greek yogurt, or a protein shake.  
I provided two different types of snacks depending on whether you have the time to prep or if you're going to be on the go. The options below that require prep can be made ahead of time and sealed in an air-tight container for grab and go options.  The on-the-go options below require no prep and have a longer shelf life than the "prep needed" options.  These options are perfect for keeping in your car, gym bag or desk drawer when you have zero time to spare for prepping.  
Hope you enjoy! 
Some prep required options
on the go options (no prep needed)
Pre-workout nutrition plays a critical role in enhancing performance and achieving fitness goals. It is essential to consume a balanced combination of carbohydrates and protein before exercising to provide the body with the necessary energy and nutrients to power through the workout. While finding the right balance of macronutrients can be challenging, it is worth the effort to optimize your pre-workout nutrition for maximum benefit.
When it comes to eating pre-workout snacks, there are several tips to keep in mind. First, aim to consume your meal or snack 30 minutes to an hour before exercising. Second, choose foods that are low in fiber and fat to avoid digestive discomfort during the workout. Good options include bananas, oatmeal, Greek yogurt, and protein shakes. Finally, make sure to hydrate properly before and during exercise to maintain energy levels and prevent dehydration.
By following these tips and prioritizing pre-workout nutrition, you can improve your energy levels, enhance your performance, and achieve your fitness goals more effectively.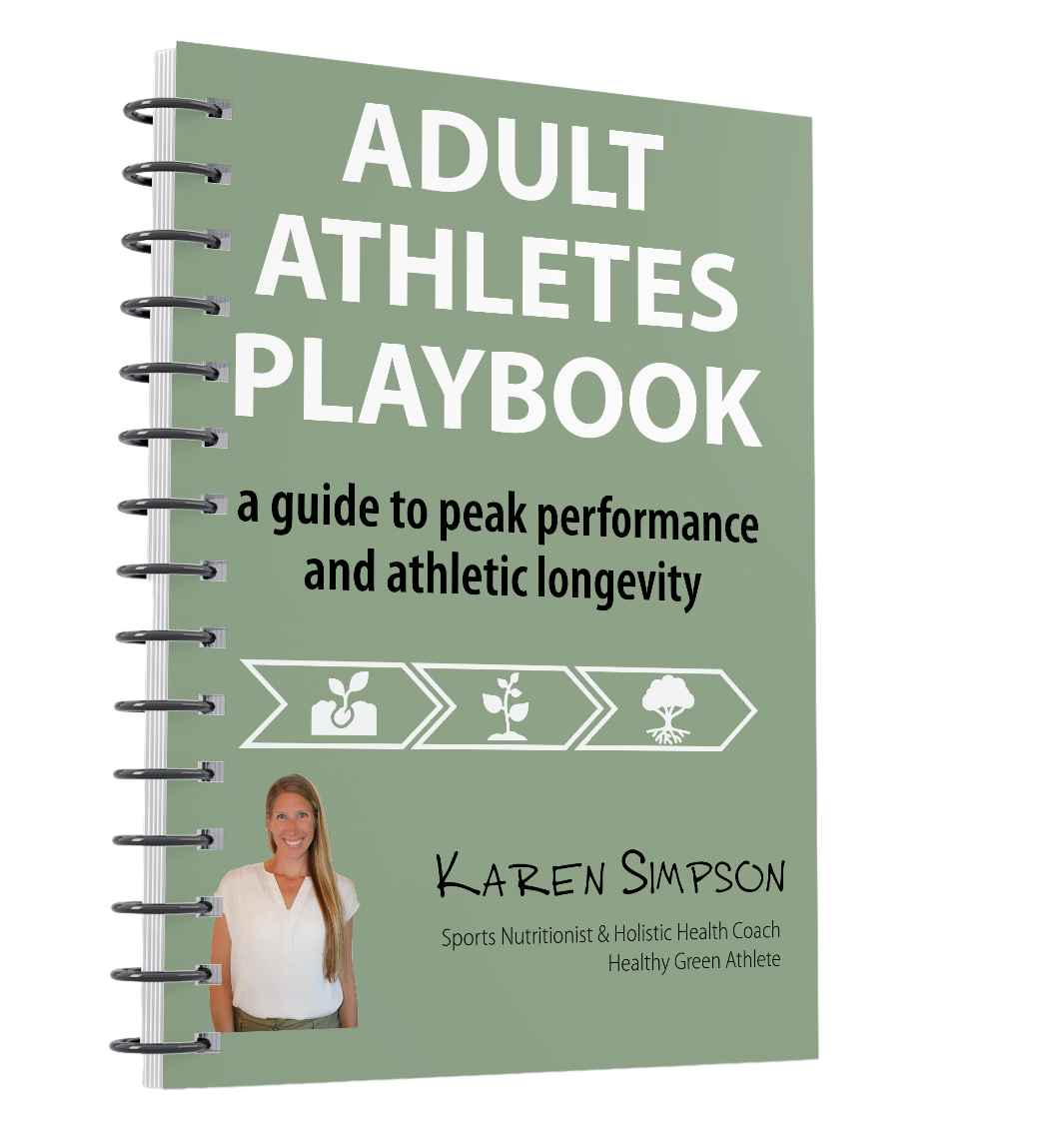 A Guide to Peak Performance and Athletic Longevity
This playbook will help you develop and implement a personalized game plan for improving athletic performance.