If you're a fan of the Chocolate Cherry Truffle flavored Larabars, then you'll love these cherry chocolate energy bars! These chocolate energy bars are easy to make and easy to transport which makes them an excellent snack to fuel before a practice session, game or workout.  They are also a great treat when you're craving something sweet and chocolatey.   
I'm a huge fan of anything chocolate and cherry flavored.  One of my favorite post-workout recovery smoothies includes frozen dark cherries, chocolate protein powder, Cherry Force Tart Cherry Extract and almond milk.  This recipe offers a similar flavor but works better for a pre-workout snack because of the 35 grams of carbohydrates.  I'd recommend eating 1 servings of these bars 30-60 minutes before your practice, training at the gym, or competing in your sport or activity.  
The Cherry Force Tart Cherry Extract provides a nutritional boost to athletes that helps the body recover after your workout.  If you don't have any on hand, you can replace that ingredient with any type of liquid that you do have including water or some other flavored juice (like this tart cherry juice which can be found at most supermarkets).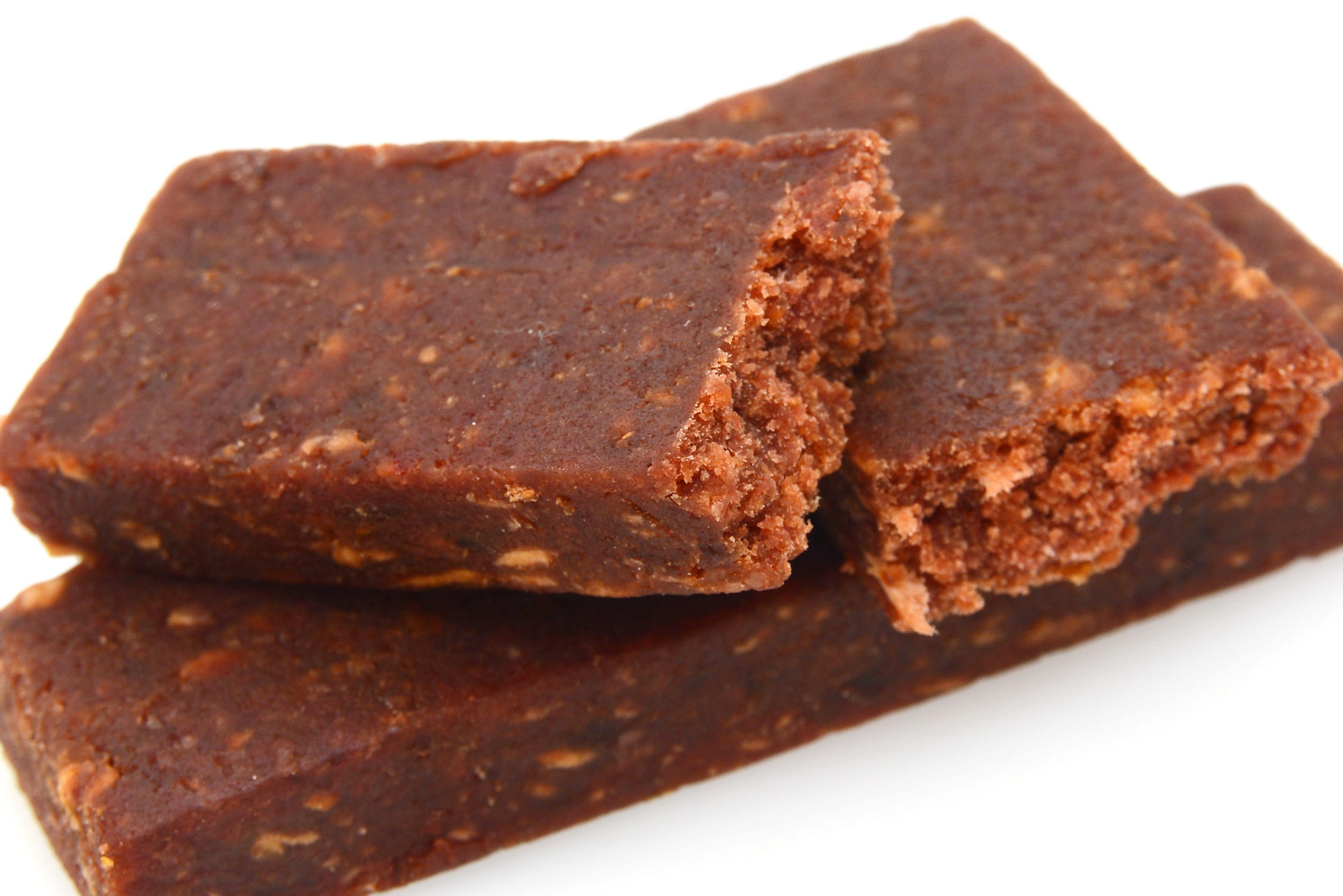 No-bake Cherry Chocolate Energy Bars
Ingredients
1 cup cherries, dried
10 Medjool dates, pitted
2 cups Macadamia nuts, unsalted
Pinch pink Himalayan salt
Instructions
Line a 8x8 inch pan with parchment paper and set aside.
Combine dates, macadamia nuts, cherries, cocoa powder and pink Himalayan salt in a food processor. Process for about 5 minutes until the mixture is coarsely-ground. Scrape down the bowl every so often as needed.
While the food processor is on, add 1 squeeze of Cherry Force at a time until a ball of dough forms.
Using your hands, press the nut and fruit mixture into the 8x8 inch pan into one single layer.
Place in the fridge for 30-40 minutes and then cut into 10 bars. Store bars in an airtight container for up to 2 weeks.
Nutrition Information:
Yield:

10
Serving Size:

1 bar
Amount Per Serving:
Calories:

301
Total Fat:

19g
Carbohydrates:

35g
Protein:

3g